Hersheypark Stadium | Hershey, Pennsylvania
In 2018, Ozzy Osbourne began the No More Tours 2 tour – and this time, it may truly be the last. So its not surprising that every fan around the world has been baying for attention and the legendary rock star has extended his final tour into the following year – this time, with incredible support from thrash metal legends Megadeth!! Its all happening at the Hersheypark Stadium on Saturday 8th June 2019 – NO self-respecting Ozzy Osbourne fan can afford to miss his last series of shows EVER!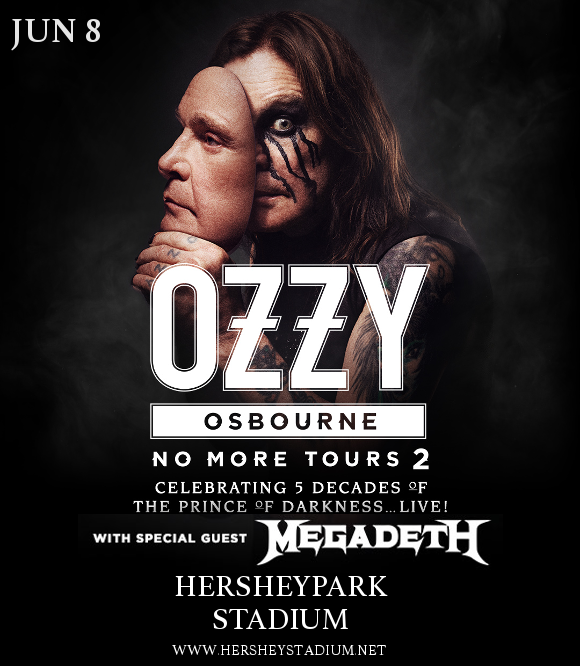 As the frontman of Black Sabbath and following that, an iconic solo artist, after a long and prestigious career, Ozzy Osbourne, known for his incredible resilience and charisma, is finally deciding to wind things down and spend more time with family.
But the 69-year old rock veteran has promised that this tour will be one of his very best ever. "There's nothing in the world — sex, drugs, anything — that comes anywhere close to the way you feel when you're doing the best show," he said in a press release. "If it's a nightclub, or the Forum, or Ozzfest, I'm going out with the expectation of giving them my heart and soul."
Have you got those tickets yet?? HURRY – they won't last!!